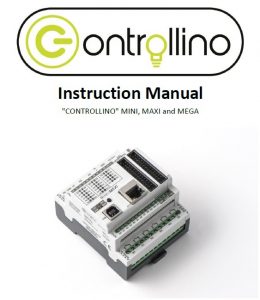 Get started with CONTROLLINO.
Download our Instruction Manual to get started. Please read the manual carefully before using our product, as it contains important information regarding safety and general usage guidelines.
Datasheets and Pinout Tables
MINI
MAXI
MAXI Automation
MEGA Download the Libraries on GitHub.
If you want to learn more about the software and libraries that power CONTROLLINO, feel free to check our GitHub page. Of course we also gladly accept your own code contributions!